Axe & Awl Leatherworks Brand Design
Axe & Awl Leatherworks, a small leather manufacturer out of North Carolina approached me to me develop a brand identity for them. They wanted work that reflected craftsmanship, the history of their community, and their pride in their work. They had started the business manufacturing leather goods specifically for fire service personnel. Radio straps and other durable items that firemen count on in their difficult and dangerous work. Their business had grown and while they wanted to stay true to its origins, they also wanted a brand with a broader appeal and one that could be applied to a wide variety of products large and small. To that end I created a brand that had extensions for various applications seen here:
Color and supporting typographic palette for the brand: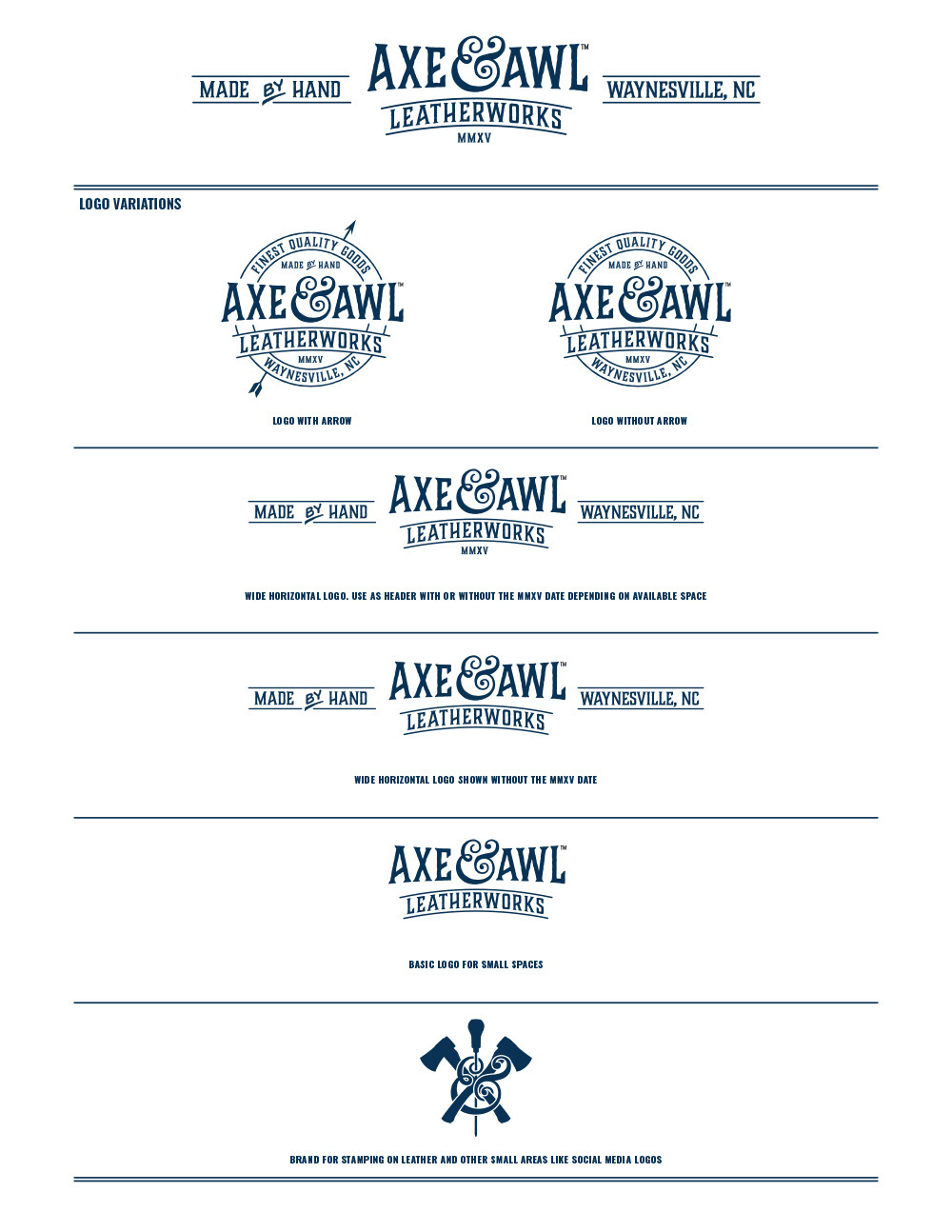 Once that was complete the fun started. They filled the store with goods that utilized the branding. Embroidered hats, hand-thrown mugs, high-end duffle bags, and Dopp kits all feature the work.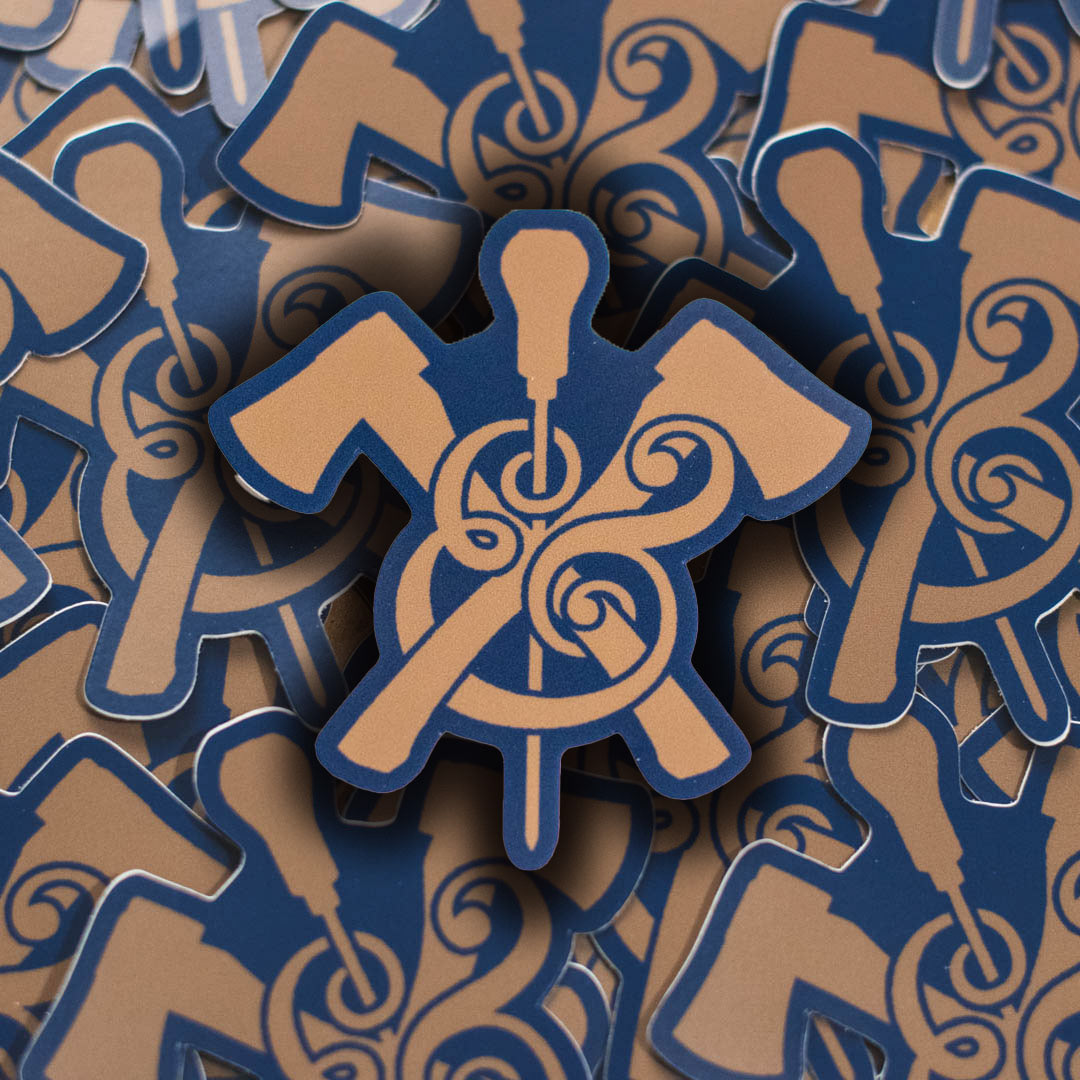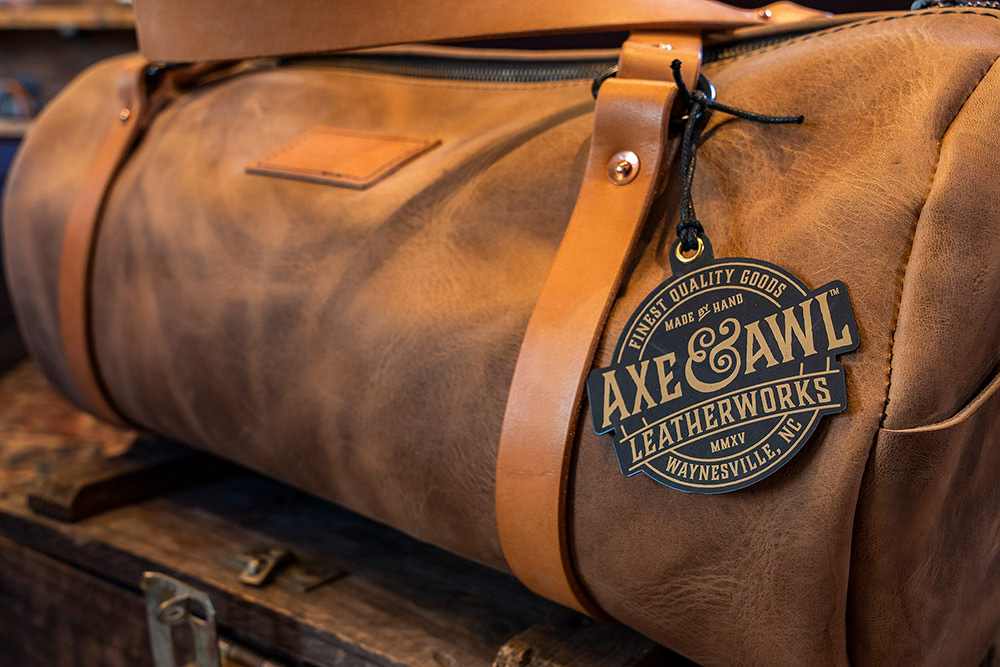 You can see lots of all their stuff at
Axe & Awl Leatherworks
 or if you happen to be in Waynesville, NC stop by and see the store. This was a really fun project. Thanks for taking the time to check it out. Photos above by
@mainstreetphotography