Jamie Stark
Design & Branding Consultant
When I was a kid I drew on my books in school. I drew while I was supposed to be studying other subjects. I designed logos for my name and t-shirts for my friends. It was a passion bordering on obsession. I'm one of the lucky people who is able to do what they love and I have been doing it successfully for more than 25 years.
I've worked as a freelance creative director for big NYC agencies and I have run my own shop managing staff, freelancers, and clients. I've created big, bold advertising concepts for massive brands and agencies and clean, thought-provoking branding and design for small startups.
These days I call myself a

design and branding consultant.

 I have a number of clients for whom I design brands. I then help them implement those brands across a huge variety of applications including giant wall murals, consumer goods and packaging, environments, advertising, and more. I also work for several Hollywood ad agencies designing title treatments and key art for films and television.
In conjunction with my regular business, I am fortunate to teach design, typography, and illustration skills to the next generation of artists at the Laguna College of Art and Design.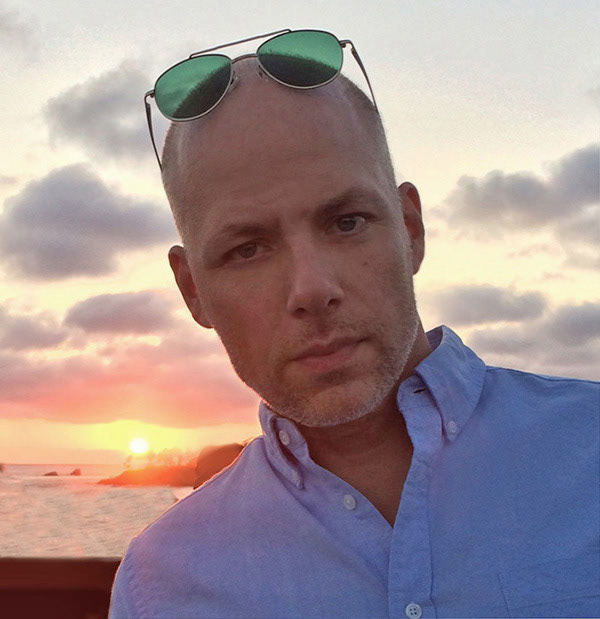 Recent Awards, Accolades & Speaking Engagements
• Graphis Package Design 10 "Summer is Inside"
• Graphis Package Design 10 "Amareno Cherries"
• Graphis Package Design 10 "C&S Hand Balm"
• Graphis Poster Design Annual 2022 "DUNE"
• Graphis Poster Design Annual 2022 "Parasite"
• Graphis Poster Design Annual 2021 "Manhattan"
• Graphis Poster Design Annual 2021 "Your Brand"
• Graphis Poster Design Annual 2020 "Dry Goods"
• Graphic Design USA 2020 Package Design Award "Summer is Inside" 
• Logo Lounge 2019 Annual "M.C. Pressure Letterpress Printer"
• AIGA-OC Design Award 2019 "Rainier Outdoor Branding"
• AIGA-OC Design Award 2019 "Pacific Coast Producers Mural" 
AIGA-OC 2018 "Creative Journey"
AIGA-OC 2019 "Personal Branding"


Mariott International 2019 "Mentorship"
California Baptist University
Experts Panel Discussion 2020


California Baptist University
Reinvention: Personal Branding 2022


Interviewed by Voyage LA Magazine
in 2017 and 2018
Adobe Creative Jam Mentor 2020
Adobe Creative Jam Mentor 2021
American Broadcasting Company (ABC)
Dannon (Danone North America)