Pure Via All-Natural Sweetener Website & Mobile
Concept work for Pure Via all natural sweetener for a responsive micro site that features recipes for food and beverages sweetened with Pure Via. The final product is the bottom piece.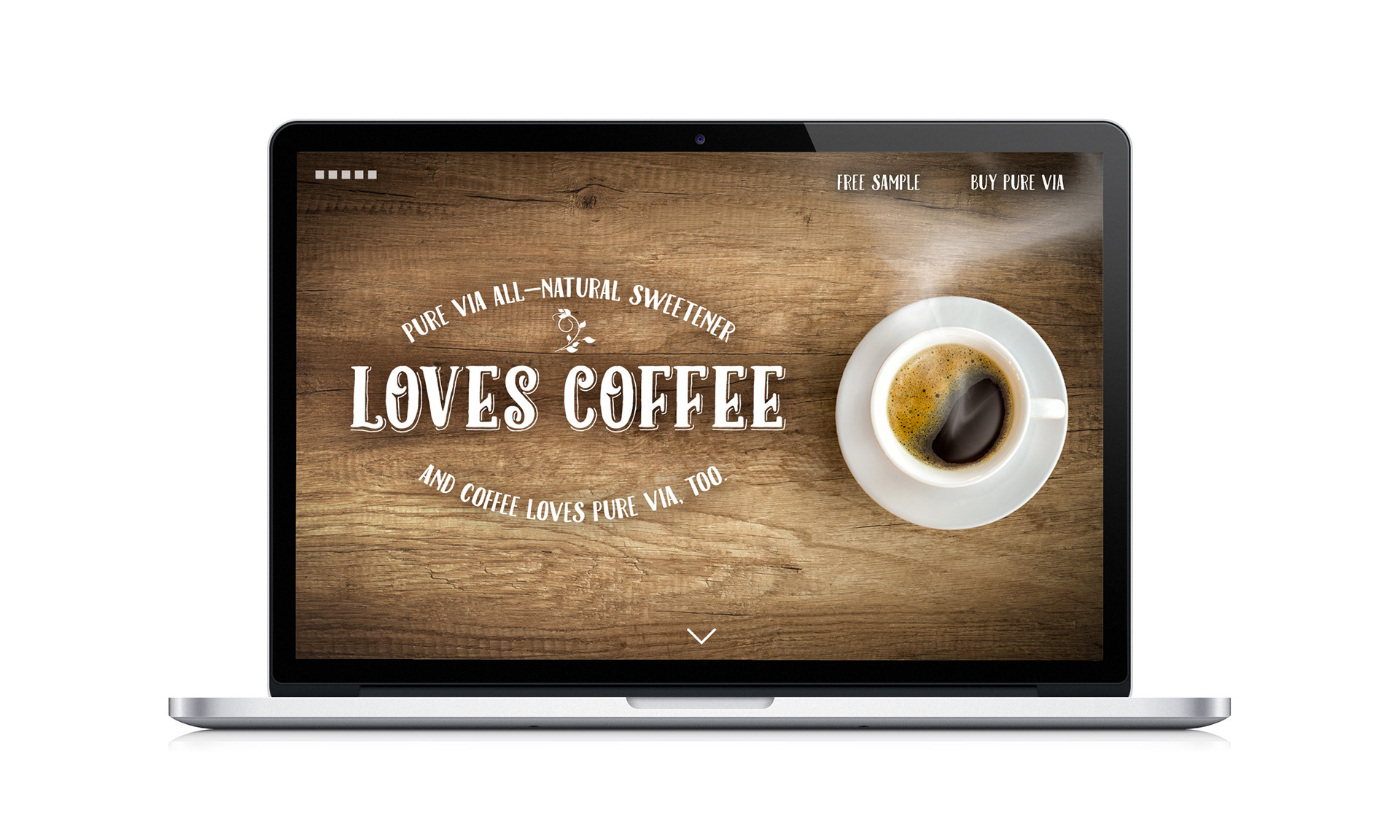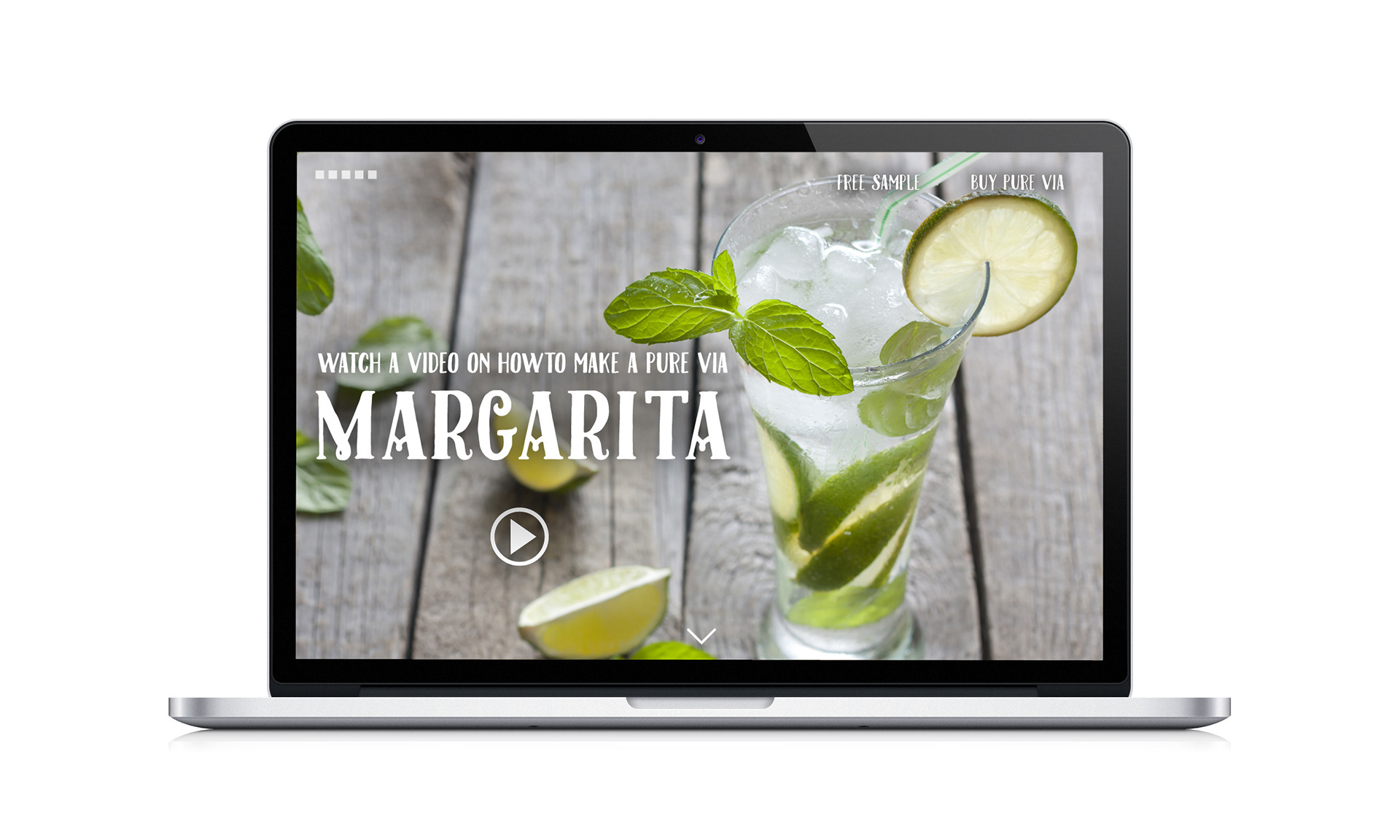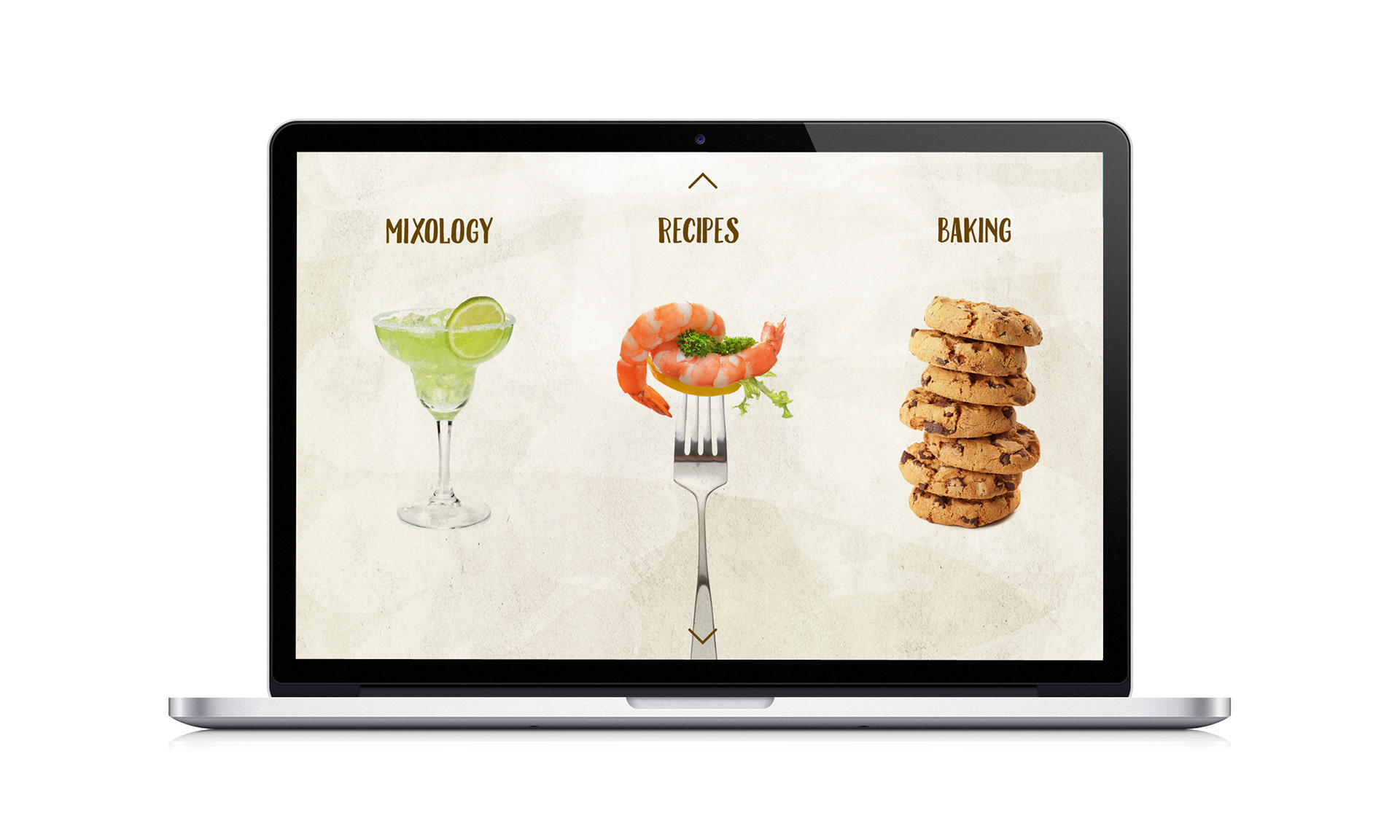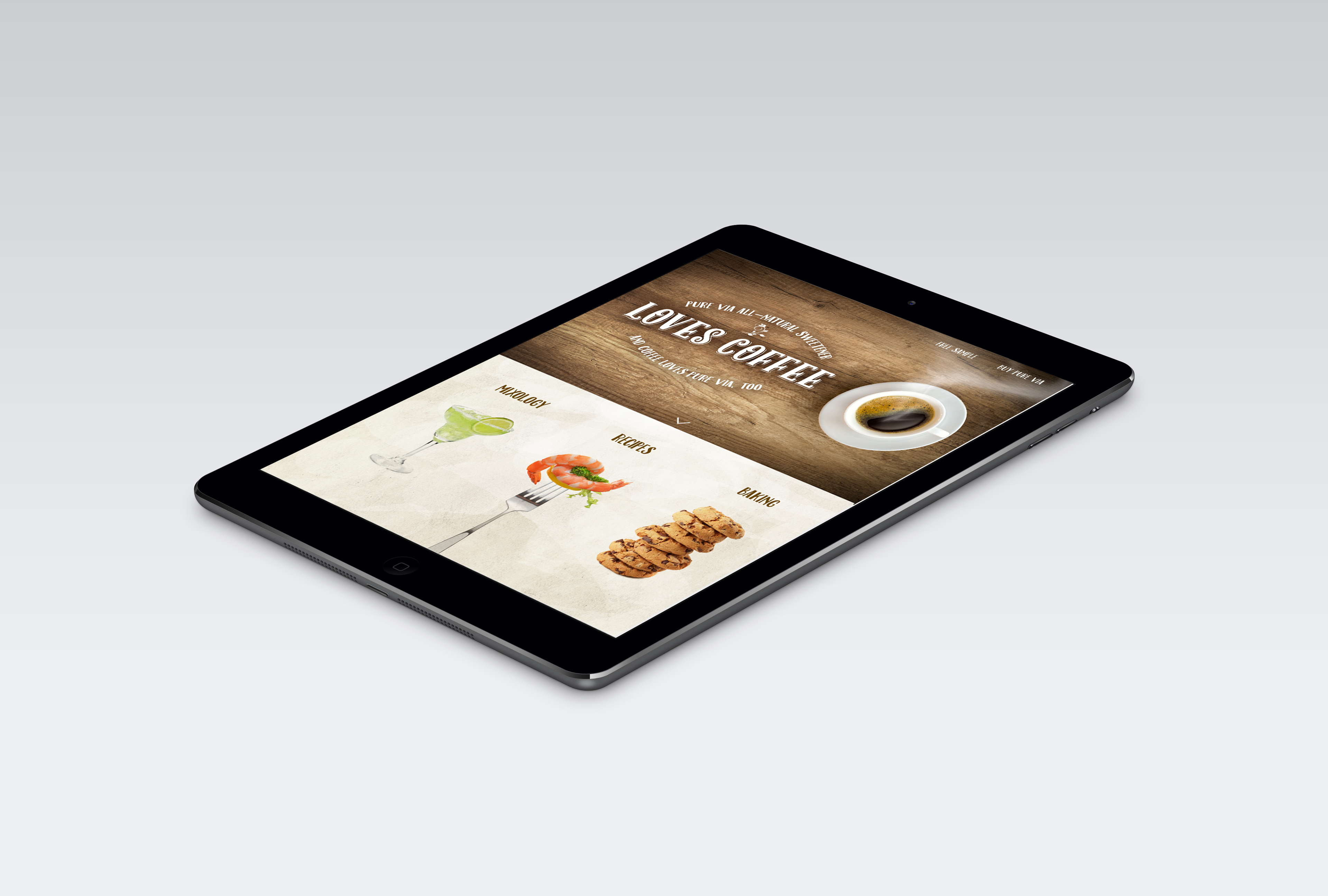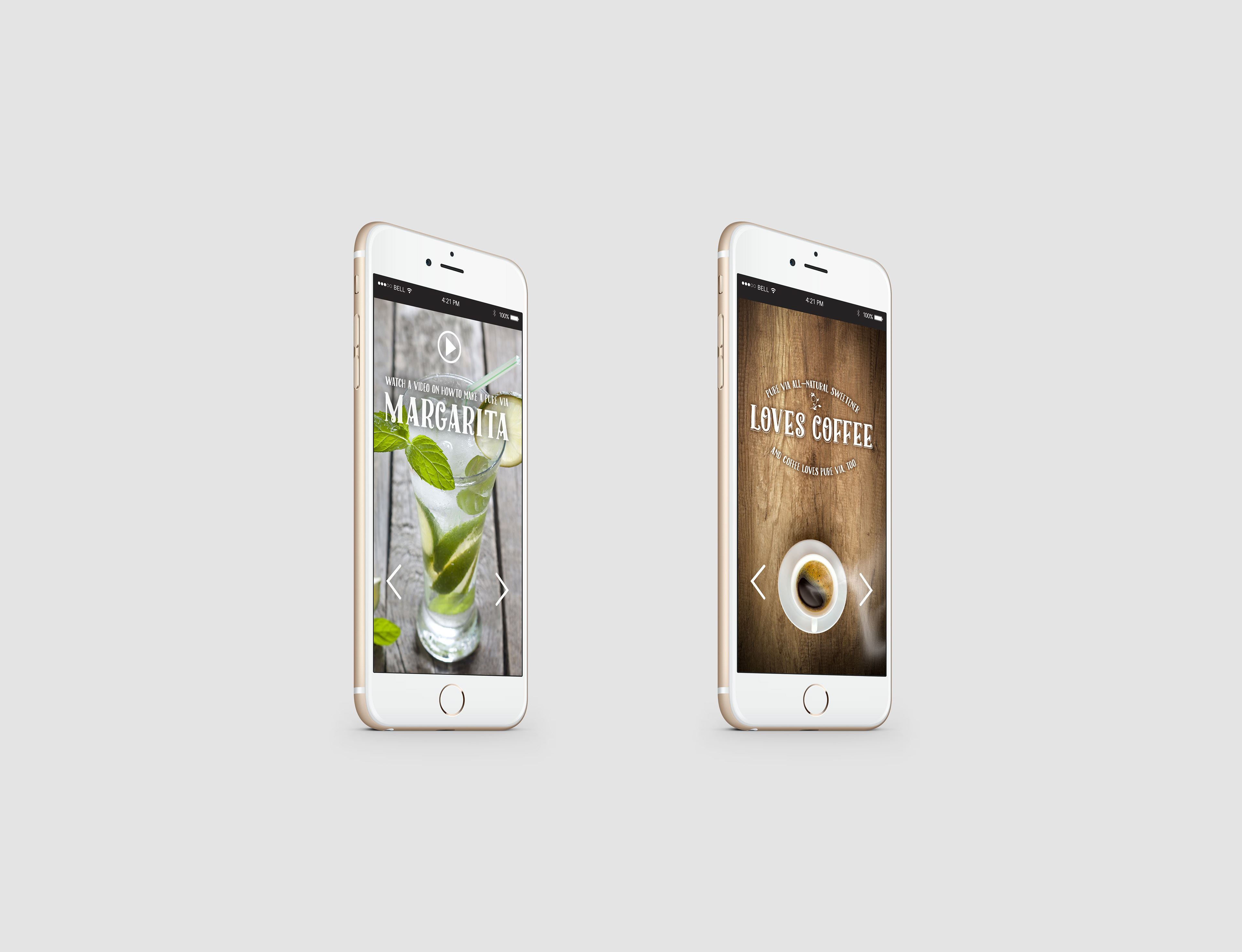 Final site design took on a less whimsical more utilitarian approach seen below. The clean san serif font (Source Sans Pro) will be animated in HTML 5 to add some dimension and interest to the site. It features an expanded menu system and subsections for a much larger site than the orginal creative brief had called for.